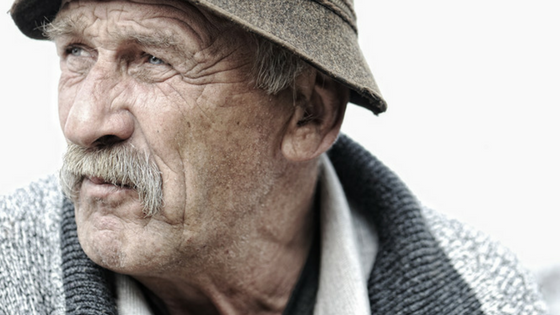 Helping Seniors Beat the Holiday Blues
The holiday season is in full swing! For most of us, it's a time filled with festivities — celebrating with friends and family, giving and receiving gifts and attending holiday parties. Unfortunately for many seniors, the holidays can be filled with feelings of loneliness, sadness, and even depression. Here are a few reasons why seniors might be acting different or withdrawn this holiday season.
Limited Mobility. 
Medical conditions like diabetes or injuries can limit mobility making it difficult for seniors to navigate during celebrations and gatherings.
Memories. 
While everyone is busy making memories and connecting with family and friends, seniors may find it difficult to reminisce due to the memories of lost loved ones or of days gone by.  
Living Alone, in a Nursing Home or Assisted Living Facility. 
For most of us, one of the best things about the holidays is spending time at home surrounded by family. But for many seniors, living alone or in a nursing home or assisted living facility is fact of life. Connecting with others and making their surroundings feel like home may be difficult, especially during the holidays.
Depression. 
Sadness during the holiday season is a relatively normal experience for the elderly; however, it's important to watch for symptoms of depression.
So, what can you do to help a senior who might be having a difficult time coping during the holiday season? Here are a few tips to reduce feelings of sadness and depression in the elderly.
Listen. Really listen.
Start a conversation, talk and listen. Encourage them to tell you how they are feeling about the holidays. Be empathetic, even if the talk is negative or you've heard it all before.
Make them feel included.
Don't just invite them to a holiday gathering, get them involved in the planning! It could be as simple as asking for a favorite holiday recipe or a gift idea for that hard-to-buy-for friend or family member.
Spend time with them.
Quality time together is important all year long, but especially important during the holidays. Write Christmas cards, watch a favorite holiday movie or listen to Christmas music.
Start a new tradition.
Maybe the old traditions are bittersweet because they bring back memories of lost family members or friends. To help them cope, start a new tradition — try Christmas dinner at a new location or change up the menu.
Bring in the kids!
Spending time with kids might just be the boost a senior needs for a smile and a good laugh. Plan an activity — bake cookies, sing carols or make decorations. Just make it fun!
Help them with their holiday planning.
Many seniors are unable to get out and shop like they used to do. Offer to take them to the mall, do their shopping or help them order gifts online.
These are just a few ways to make the season brighter for the seniors in our lives — not just during the holidays, but all year long.