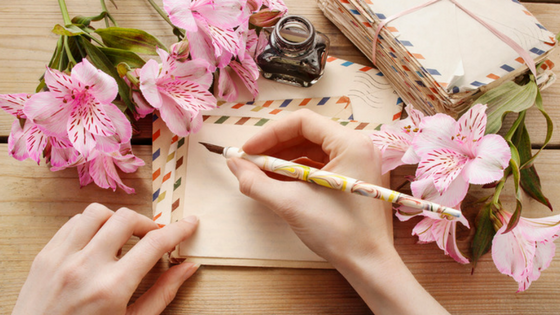 How to care for your loved one from a distance
Are you unable to visit your loved one on a regular basis due to distance or work? Unfortunately, this is the case for many individuals. The distance can be hard not just for the loved one but on you as well. There are many things you can do to as a caregiver to still show your love from a distance:
5 ideas on how you can care for your loved one from a distance:
Phone calls
Letters
Cards
Care packages
Surprise visits
Phone calls
Have you ever thought you should call, but aren't sure what to say? Truth is, we've all be there. Try calling your loved while watching your favorite show, making dinner, or while at a sporting event. All of these activities make for great conversation, especially when you share a common interest such as baking.
Letters
Handwritten notes and letters will never go out of style. It's easy to brighten up someone's day with a letter that shows you are thinking of them or updating a loved one with the latest news and happenings in your life.
Cards
If you are in a hurry or you are not much of a writer sending a card with a prewritten message may be the best way to surprise your loved one. Cards are great no matter the occasion, especially when you just want someone to know that you care.
Care packages
Another fun way to send mail is to send your loved one a care package full of their favorite things! Whether your loved needs household supplies or you want to send them a surprise box full of their favorite candy it is a great way to still show that you are there to help out.
Surprise visits
At the end of the day, there is really nothing better than actually being there. If you can, try to plan a surprise visit with some other family and friends that are in the area to ensure that your loved one doesn't have any other plans.
Another great way to make sure that your loved one has plenty of visitors is to create a schedule with friends, family, and neighbors so that someone is always checking in. Creating a working schedule will help lighten the load of everyone involved and it will give your loved one some much-needed company.
If you are looking for independent living, assisted care, long-term living, or rehabilitation services for your loved one be sure to give us a call at (937) 319-8924.