Our skilled nursing center works to address the long-term needs of all our residents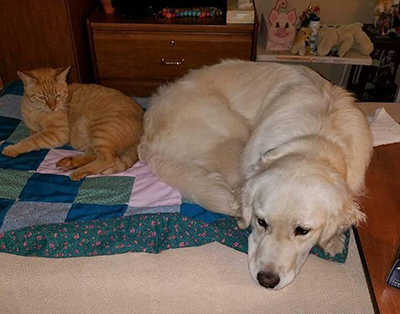 At Friends Care Community we wish to see all of our residents live to their fullest potential. That's why we focus our care on both the health and well-being of all long-term residents, with many therapy and care services that provide to the needs our residents have. Alongside medical needs, our skilled nursing center makes a multitude of activities available, with consideration to all skill-levels.
Staffed by friendly, caring people, our 50-bed long-term living unit with 34 private rooms is certified by Medicare and Medicaid.
Our talented and experienced team of nurses and other wonderful staff members work together to address the needs of each resident. At Friends Care we believe in "Person Centered Care" which is a philosophical method to healthcare that gets to the heart of the matter – learning the resident's needs and wants and making them feel truly at home.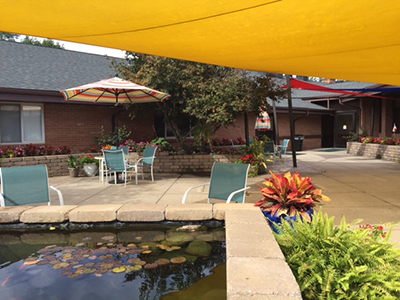 Our Nursing Facility has beautiful, furnished patios, a greenhouse to enjoy, and many relaxing lounges throughout the community. A wide range of activities on-site and off campus are offered to residents for all levels of ability and interests.
We're happy to offer many exciting amenities to our residents, including a community garden and 23 acres of beautiful grounds with walking paths, intergenerational programs and organized social activities held from morning to night, community outings, an active volunteer program, library service with Greene County Library, a beauty and barber shop, exercise programs, selective menus, and spiritual services upon request.
Nursing and Rehabilitation Services:
Physical and Occupational Therapy
Speech Therapy
Post-Surgical Care
IV Therapy
Wound Care
Diabetic Care
Oncology
Respiratory Services
Pain Management
Dementia Care with Alert System
Optometrist
Podiatrist
Audiologist and Hearing Aid Repair
Dentist
Psychiatric and Psychological Consultation
Nutritional Service
Pharmacy Services
In-house Hospice
In-house Laboratory
In-house X-ray